In an effort to promote an environment that supports the safety of students, on campus, and in the community, a generous donation from the family of John Fontaine, Jr. has enabled the University of Georgia to create a center for alcohol and other substance misuse prevention, early intervention & recovery support services, and relationship & sexual violence prevention & 24 hour advocacy services.
Our Mission: Leading in health promotion and wellness programs
Our Vision: To advance the wellbeing of our students and the UGA Community
Phone: 706-542-8690
Hours:
Monday – Friday, 8 am – 5 pm
Closed from 12 noon – 1 pm
Location:
The Fontaine Center is located in the Health Promotion Department on the first floor of the University Health Center, at the corner of College Station and East Campus Road, on the University of Georgia campus.
Crisis Resources:
If in need of immediate safety assistance:  Call 911
24/7 RSVP Hotline (connect with a confidential advocate):  706-542-SAFE (7233)
Alcohol & Other Drug Support Services:  706-542-8690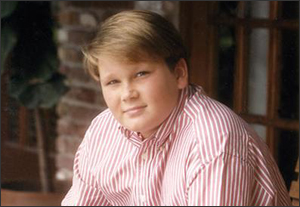 John Fontaine Jr.
John Fontaine, Jr. died instantly at age 16 when his friend, who had been drinking, lost control of the car and hit a tree. With his loveable, jovial demeanor and effortless smile, John proved himself the consummate friend as he brought goodness and joy into the lives of others. His favorite reaction from people was laughter. To each and every friend he gave a special part of himself, and he knew how to keep them up and how to keep them smiling. John was a true showman and enjoyed enchanting people in a theatre full of young audiences. "I may not have lived a long life, but I lived a good life…and friendship is the most important thing there is." These words from the play Charlotte's Web, spoken by him on the last day of his life, appropriately and profoundly reflect the spirit and the heart of John Fontaine, Jr.