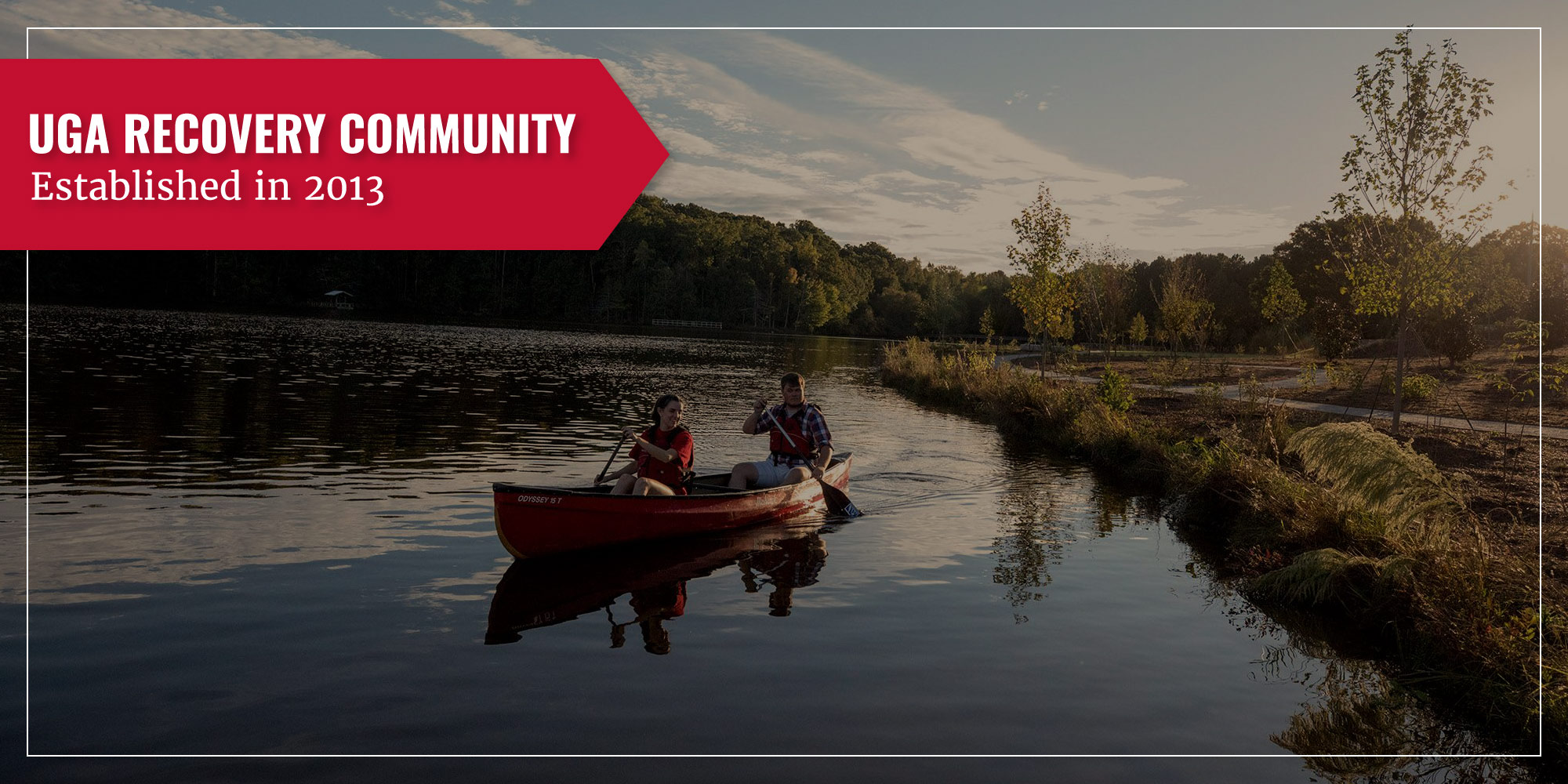 Recovery is possible. And fun. Let us show you how.
At the CRC, we believe that recovery is possible at any stage in life. Our community exists and works so that students don't have to choose between recovery and education. We offer supports and events to help students not only seek and maintain sobriety, but also have fun while doing so. If you're curious about the CRC being a good fit for you, please reach out. We would love to answer any questions you might have through an email, phone call, or by using the form below.
Who are we?
The University of Georgia offers a Collegiate Recovery Community for students who have made a commitment to lead sober, healthy lives. The Collegiate Recovery Community provides an environment where students recovering from addiction can find peer support as well as other recovery support services while navigating their own college experience.
Where are we located?
Room 216 in Memorial Hall (right by the Stadium and Tate Center)

Inside our space you will find staff offices, lounge space for students with snacks, coffee, water, microwave and a refrigerator, as well as 2 rooms designated for studying.
How can we help?
Please email us with any questions or to discuss how we may assist you. Please be advised that all messages will be returned during our standard business hours. We will be in touch soon, and look forward to hearing from you!
UGA Recovery Community
Location
Room 216, Memorial Hall

Contact
706-542-0285
crc@uhs.uga.edu

Mailing Address
University Health Center
Attn: Health Promotion CRC
55 Carlton Street
Athens, GA 30602

Hours
Mon - Fri, 8:30 am - 5:00 pm

Faculty & Staff
Tyler Vance, CRC Program Manager
Robert Ross, LCSW