SLEEP ROCKS...GET MORE OF IT!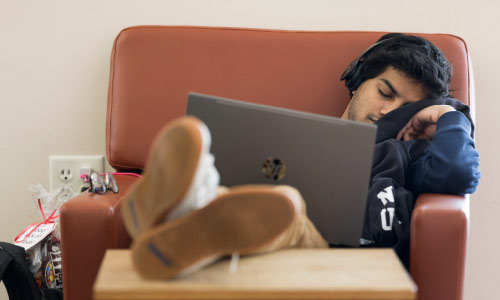 GO FOR A LEAST 8!
Students who get 6 or fewer hours of sleep per night feel more tired, sad and stressed.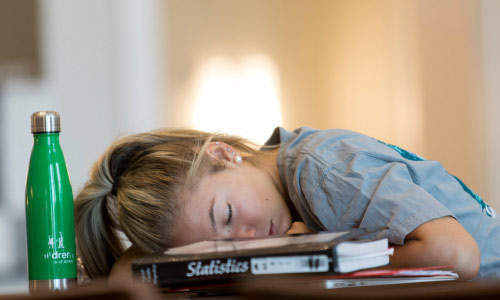 WANT MORE A'S? GET MORE ZZZZ'S!
Students who sleep at least 7-8 hours have a higher GPA than those who get 6 or fewer.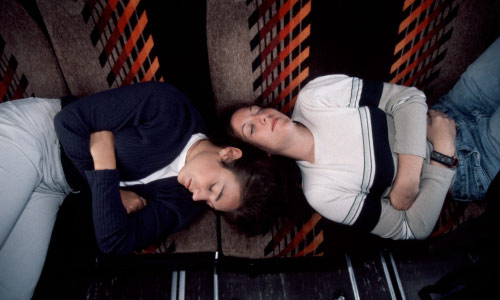 DEVELOP A HEALTHY SLEEP RITUAL
Establishing a routine that helps the mind and body wind down at the end of the day helps you prepare for a good night's sleep.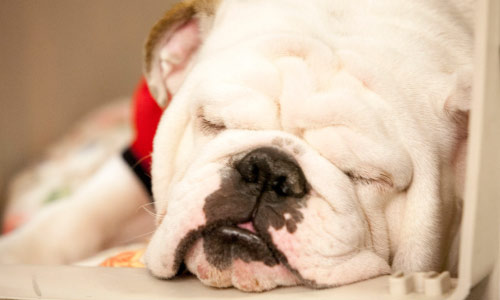 POWER NAP!
20-30 minute naps at the same time each day can work wonders! Napping longer can interfere with nighttime sleeping.
Sleep really matters.
College students, like Americans overall, are sleeping less, and if you are like most college students, chances are you are not getting enough sleep. On average, most college students get 6 - 6.9 hours of sleep per night, and the college years are notoriously sleep-deprived due to an overload of activities. Recent research on college students and sleep indicates that insufficient sleep impacts our health, our moods, our GPA and our safety.