The Health Promotion Department recognizes that not all students choose to be sexually active. The choice to be sexually active is rooted in an individual's personal values and beliefs. When students choose to be sexually active, they should engage in a positive and consensual manner, and be prepared with the knowledge and skills to make informed decisions. 
Condom Express is a program that provides free safer sex supplies to UGA students and removes barriers related to cost, privacy, and stigma. Safer sex supplies include external condoms, internal condoms, dental dams, and lubricants. Educational materials on consent, sexually transmitted infections, birth control, and healthy relationships is also provided.
Students can place an order online and have their order discreetly shipped to their residence hall, or pick up their order from the Health Promotion Department located on the 1st floor of the University Health Center. UGA students can place up to one order per month.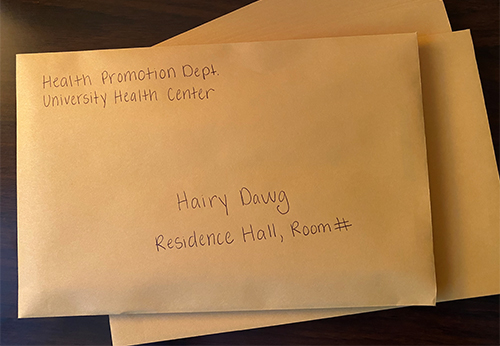 Orders can be placed in the fall, spring, and summer semesters when school is in session. Orders cannot be shipped to sororities, fraternities, or University Village.
Student organizations and resident assistants (RAs) can request large orders of safer sex supplies with a 1 hour healthy relationship or sexual health education program. Please email ntaylor@uhs.uga.edu for more information or complete the program request form.

Why do we Need Condom Express?