BE WELL PEER EDUCATORS: BEYOU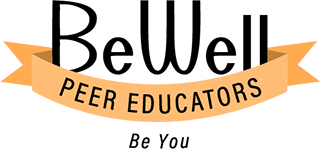 Interested in becoming a Peer Educator to promote positive body image on campus?​
Be Well Peer Educators: BeYOU will be trained to implement an interactive, peer-led program, which aims to help students feel better about their bodies.

The program curriculum is targeted toward individuals who identify as women, however, men are welcome to apply and participate as well. The training is open to undergraduate and graduate students of all majors.
Key Responsibilities​
1. Students are expected to facilitate at least 2 workshops per semester
2. Staff at least 2 events per semester
3. Participate in BeYou social media campaigns (share and retweet posts/comment/contribute to content)
4. Distribute promotional flyers across campus
5. Attend 50% of the whole group meetings per semester
6. Students will have the opportunity to serve as "Project Leads," assisting with the planning of events, meetings, and projects