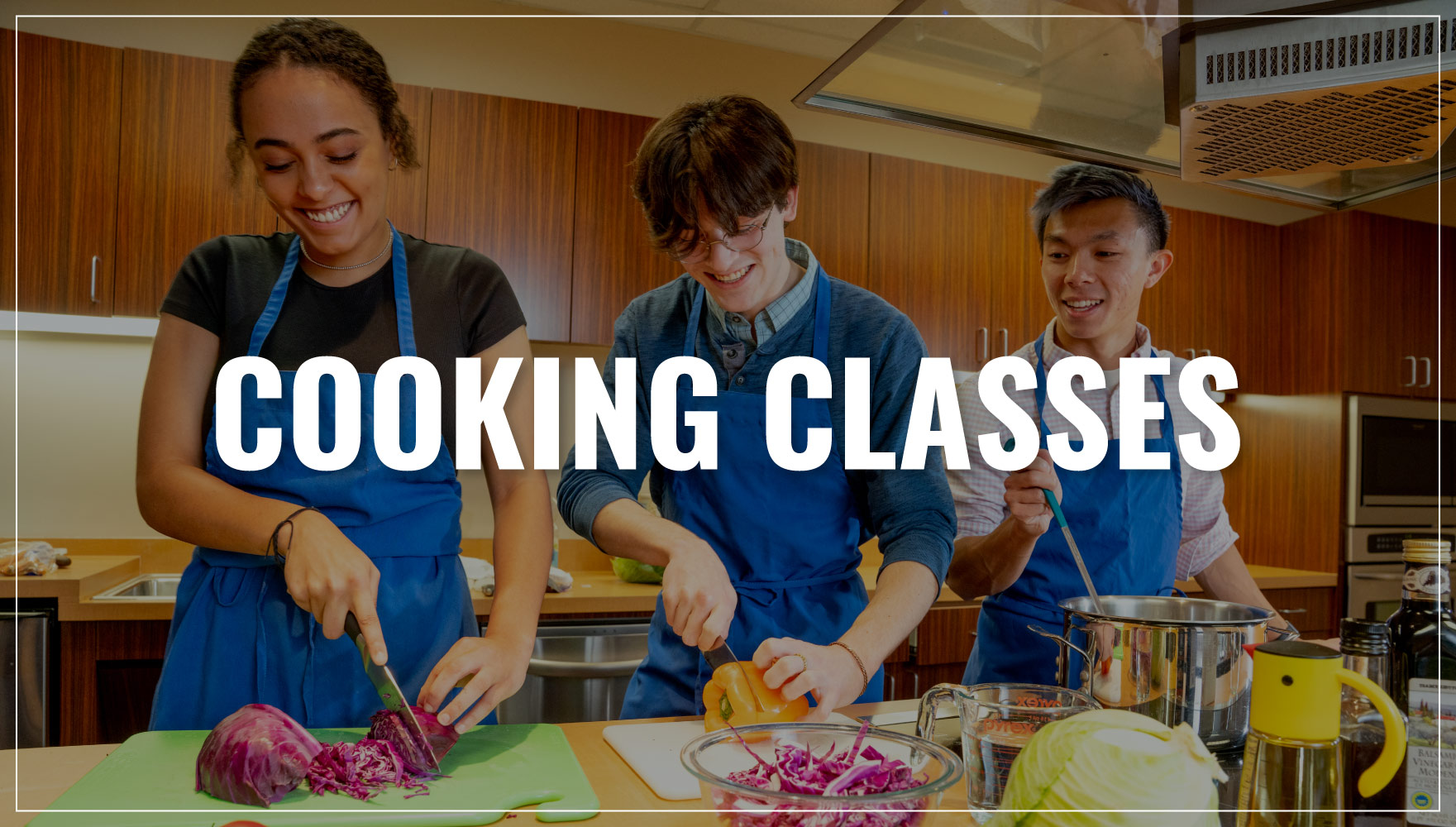 Cooking Classes in the UHC Nutrition Kitchen

In the Nutrition Teaching Kitchen, we offer healthy cooking classes for UGA students that are fun, educational, and delicious. A registered dietitian will teach you the right balance between flavor and nutrition; and you will get the opportunity to practice healthy cooking techniques while enjoying a delicious meal.
Take a class with Friends & Learn to Cook What You Want

Want to set up a class for you and your friends? Wondering how to make healthy versions of your favorite dishes? These FAQs will get you started!

Cooking classes are available by request for a minimum of 6 participants; please complete the program request form to request a virtual cooking class.



= Vegetarian


= Vegan


= Gluten Free*

* While these recipes are gluten free, the Nutrition Kitchen cannot ensure the absence of cross contact with regard to any food allergies including gluten or wheat.